Sour 72" ID x 20' 720psi 3 Phase Separator CJV1910
Inquire for Price
Package Quicklinks: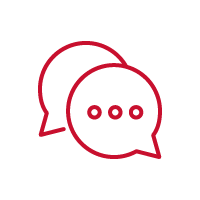 Questions? Fill out the form or call/text/WhatsApp Kameron Anderson @ 403-819-3906
Description
Equipment Overview
A 2006 separator that only ran for 1 YEAR! How does stuff sit this long with no one noticing? This separator is obviously in great condition and is not reflective of its age – at all.  It was used as a FWKO (water goes to CJV1909) so the gas and oil re-combines before it leaves the unit. However, we have all the drawings so we, or your field crew, can easily modify this.  Insanely flexible with large nozzle sizes, three province registration, 3 phase dressed 3, metering, and a comprehensive end device package fully wired to JB's.  Located SW of Edmonton for personal inspections and can be moved out year-round.
Click on the "Additional information" tab for full specifications or download a branded or unbranded feature sheet.
360º Virtual Tour
Explore this package in rich detail through a virtual walkthrough below.
Drawings
Additional information
| | |
| --- | --- |
| Condition | Field Ready &/or Minor Repair |
| Manufactured | Bromley Vessel, Packaged by TankStore 2006 |
| Location | West Central, AB |
| Registration | AB/BC/SK |
| Status / Availability | Connected. Allow 2 weeks for disconnection. |
| Service | Sour Service, Internally Coated |
| Connections | 10" Inlet / Outlet; 16" Water Boot, 6" oil & water outlet, Level control via bridles, 4" Dual Chamber Meter Run |
| Dimensions | Building/Skid is 13' 6" W x 25' LShips 15' SW (with hoods removed) x 27' 6" SL x 16' 6" SH |
| Electrical Notes | Rosemount level/pressure/temp transmitters, 2" turbine flow meter on water leg, hi/low exhaust fans, fire, LEL and H2S detection, ESD's, interior/exterior lights w/ switches, all wired to junction boxes |