Sour 48" ID x 15' 1435psi 3 Phase Separator CJV1911
Inquire for Price
Package Quicklinks: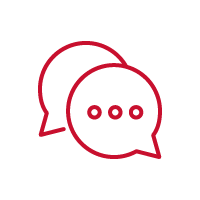 Questions? Fill out the form or call/text/WhatsApp Kameron Anderson @ 403-819-3906
Description
Equipment Overview
15 Years old, only 1 year of action.
Part of an oil battery in West Central AB, this was installed and ran for a little over a year before permanent shutdown.  The operator who took us to this site didn't even know this was on their site, as he had never been there in his time!  The piping on this will likely need to be configured a bit differently for your application.  They were using this as a test separator, so although it is dressed 3 phase (c/w level transmitters, flow meters, prover taps etc.), it recombines all liquids back into the gas leg prior to leaving the building. You may need a new meter run and possibly new heaters (if you don't use heat medium), but everything else is exactly what you'd expect from a "properly cleaned-out and 1 year of use" separator.  Interim inspection and clean-out documents are available.  Price and delivery quotations for any or all modifications are also available upon request.

360º Virtual Tour
Explore this package in rich detail through a virtual walkthrough below.
Drawings
Drawings are not yet posted.
Additional information
| | |
| --- | --- |
| Condition | Field ready &/or minor repair |
| Manufactured | Petrofield Industries 2005 |
| Location | West Central, AB |
| Registration | AB/BC/SK |
| Status / Availability | Connected (cleaned-out) / Immediate: Allow 2 weeks for disconnection |
| Service | Sour, dressed 3 phase |
| Connections | 8" Inlet/outlet, 3" water/HC/drain/spares, and 16 2" nozzles. 18" manway. |
| Building & Dimensions | 32' x 12' Building/skid. 13'6" SW with lights & door hoods removed. 17' SH. |
| Instruments / Electrical | 3" Turbine flow meters, level transmitters, temperature transmitters, ESD buttons, interior/exterior lights, LEL, H2S, exhaust fans and fire detection, wired to junction boxes mounted on end wall. |