48" x 20′ 1440psig Sweet Separator w/ Blowcase CJV1854
$110,000.00
Package Quicklinks: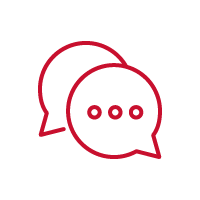 Questions? Fill out the form or call/text/WhatsApp Kameron Anderson @ 403-819-3906
Description
Equipment Overview
This separator had about the best life any separator could ever want. Run in sweet gas, stable production, operated according to the highest inspection standards and having been owned by several multi-national corporations who; also hire summer students to scrub it down gingerly and touch up the paint every year in the mosquito infested boreal forest where this sits. When it was shut down in November 2015, it was promptly purged and placed on a nitrogen blanket. See what I mean? A lifetime spoiled little bastard. Anyway, as you'd expect – Immaculate condition for its age.
Now this vessel is three phase, and it's dressed two. Both 3″ liquid out nozzles are being used by the blowcase process, so if you need third phase and a blowcase won't work for your water, all new liquid piping will be required.
The final item that many will need to address is the absence of a meter run. A new spool piece will need to be fabricated to accommodate it; We have 4" and 6" NEW Meters in stock which we can ship loose to your fabricator.
Perfect Condition – Full 1440PSI – Easily Configurable – Economical Logistics – Priced to allow refit for purpose.
360º Virtual Tour
Explore this package in rich detail through a virtual walkthrough below.
Drawings
Additional information
| | |
| --- | --- |
| Condition | Used |
| Manufactured | Oban 2004 |
| Location | Beaver Lodge, AB |
| Status | Connected; purged w/ nitrogen blanket installed |
| Availability | 1 Week |
| Registration | AB/BC |
| Service | Sweet |
| Phases | 3 Phase vessel; dressed 2 phase w/ 24" x 8' 1440psig blowcase |
| Vessel Connections | 6" inlet/outlet; 3" water/oil |
| Meter Run | Not included |
| Electrical | Fully wired to JB's |
| Dimensions | Skid Size: 28' x 11' Skid; Shipping Dimensions: 32'6" Length x 12'11" Width x 15'8" Height |