48" x 15' Sweet 280psi Horizontal 3 Phase (Dressed 2) Separator CJV1677
Inquire for Price
Package Quicklinks: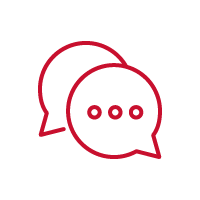 Questions? Fill out the form or call/text/WhatsApp Kameron Anderson @ 403-819-3906
Description
Equipment Overview
Was in operation as a site inlet separator for a compressor station in Central AB up until 2014 when it was shut in.  It's a very clean unit that is on high grade roads and can be easily redeployed.
Vessel is 200cu ft.
There are no TOL's on vessel. Flange connections only.
16″ O.D. x 22″ long water boot.
Vessel in/out is 10″ 150#. After the vessel discharge is a 10″ check valve, and then there is a swage down to 8″600#. This is for the Canalta dual chamber 8″600# meter run.
Gas flow is calculated with a FloBoss totalizer/transmitter. After the meter run, the pipe size goes back up to 10″150#.
10″ 150# inlet ESD valve with a manual bypass line inside the building.
Norriseal level controllers for high-level alarm and for high-level s/d.
Kimray dump valve with manual bypass.
Centrifugal water transfer pump.
Feature Sheets
Download a Crusader branded feature sheet or for brokers, an unbranded feature sheet for you to share with your customer network.
Drawings
Additional Information
Click on the "Additional information" tab above to see at a glance details for this package.
Additional information
| | |
| --- | --- |
| Condition | Used |
| Manufactured | BS&B 2006 |
| Location | Central Alberta |
| Availability | Immediate / 1 Week for disconnect |
| Registration | AB, U&W stamped |
| Status | Connected |
| Service | 280psig MAWP, Sweet; 3 phase dressed 2  |
| Connections | 10" Inlet / Outlet; 4" Liquid dump line, 4" drain, 16" x  22" water boot, fully flanged, no TOL's |
| Building | 30' x 12' Skid (25'L Building). 13'9" SH . Two (2) single man doors, windows, Cata-dyne heater |
| Electrical | Three inside AC lights, one outside AC light, one exhaust fan, gas detection head/display, outside ESD button wired to JB's |